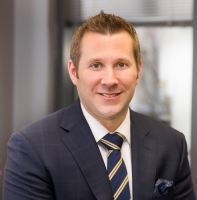 Brooks
Kickham, ChFC®, CLU®, CFS®, CFBS®, CLTC
Financial Advisor/Investment Specialist
Domicile State: MO

For 15 years, Brooks Kickham has served his clients as that kind of advisor; both as the Investment Specialist at MassMutual St. Louis and as the founder of Elite Financial Solutions, LLC.
Brooks is a third-generation financial advisor who maintains a long and proud association with MassMutual St. Louis. Always investment-minded, Brooks earned a Bachelor's degree in Personal Financial Planning at the University of Missouri-Columbia and immediately began his career in financial services. His background, education, skills and work ethic soon led Brooks to success as an advisor, and was eventually asked to take on the role of Investment Specialist at MassMutual St. Louis.
As the Investment Specialist of MassMutual St. Louis, since 2008, the firm's director and advisors look to Brooks to lead the office that will develop and manage their clients' investment strategies. He is their primary resource because the other advisors greatly respect his expertise and recognize that collaborating with Brooks can help them provide better investment strategies to their clients.
Often clients choose to work with Brooks for guidance in areas of
their financial lives beyond their investments due to his knowledge and experience in comprehensive financial planning.
Brooks founded Elite Financial Solutions to work independently with people with a wide variety of financial planning needs such as protecting their families' income; college funding strategies for their children; planning for a comfortable retirement; leaving the legacy they choose for their family and community; and working with business owners to help them protect their businesses, attract and retain talented, loyal employees, and plan for an orderly succession.
Brooks achieves balance in his life through his family; his wife Wendy, daughter Kennedy, and dog Bailey. An avid reader and sports enthusiast, Brooks stays active by playing tennis, cycling, taking Kennedy out in the stroller, or working out to keep in shape both physically and mentally.
CRN201707-194020